How many of these iconic eyewear do you recognize? Zoom in on the picture to see if you figured out who wore each of those unique glasses or sunglasses. In case you're having trouble seeing it, we've also listed it out for you here:
Jackie Kennedy
Buddy holly
Malcolm X
Elton John
Holly Golightly
Hunter Thompson
Darryl "D.M.C" McDaniels
John Lennon
Steve McQueen
Andy Warhol
Karl Lagerfield
Kurt Cobain
Spike Lee
Kanye West
MC Hammer
Thelma
Lady Gaga
Pete "Maverick" Mitchell
Ferris Bueller
Steve Jobs
Bootsy Collins
Groucho Marx
Annie Hall
Alan Garner
Steven Spielberg
Rachel Zoe
Dolores "Lolita" Haze
Bono
Victoria Beckham
Harry Potter
Randy "Macho Man" Savage
Johnny Depp
Silvio
Teddy Roosevelt
Harry Caray
Joel Goodson
Dilbert
Lelaina Pierce
Morpheus
Wyatt "Captain America"
Larry King
Cyclops
Lisa Loeb
Geordi La Forge
Truman Capote
Michael Caine
Elvis Presley
Clark Kent
Mahatma Gandhi
Tina Fey
Waldo
Napoleon Dynamoite
Elvis Costello
Terry Richardson
Benjamin Franklin
The Blues Brothers
Isaac Hayes
Woody Allen
Kareen Abdul-Jabbar
Humpty Hump
Stevie Wonder
David Hockney
Mary-Kate & Ashley Olsen
Le Corbusier
Steve Urkel
Ozzy Osbourne
Ralphie Parker
Mr. Peanut
The Terminator
Milhouse Van Houten
Yves Saint Laurent
Bret "The Hitman" Hart
Ricky "Wild Thing" Vaughn
So what's your eyewear look that your friends and family know you by? If you don't have one, schedule an eye exam at Optical Illusions so our expert team can help you find your own iconic glasses.
Exploring the World of Eyewear
Are you ready to have fun with your eyewear? At Optical Illusions, we have a large selection of eyewear brands to choose from. We believe that your glasses can be more than just a vision-correcting tool; they can also be an exciting accessory to express your personality and style.
Colorful Frames to Match Your Personality
One of the simplest ways to add a touch of fun to your eyewear collection is by choosing frames in vibrant, eye-catching colors. Whether you opt for a pair of bright red cat-eye frames or electric blue square glasses, colorful frames can instantly lift your mood and make your eyewear a statement piece. Coordinate your eyewear with your outfit, or mix and match to create a striking contrast.
Explore Shapes as Unique as You
Eyewear comes in all shapes and sizes, so why not have some fun with it? Experiment with unconventional frame shapes like hexagons, octagons, or even heart-shaped glasses. These unique shapes can bring a playful and whimsical touch to your look. Plus, they're perfect for special occasions or themed parties.
Glasses that are rimless are customizable in size and shape since there is no frame to restrict it.
Accessorize Your Eyewear
Have you considered supplementing your glasses with eyewear accessories? Add a touch of fun with clip-on charms, decorative chains, or even temporary decals to your frames. These small additions can completely transform your glasses and let you express your style in new and exciting ways.
Different Lenses for a Variety of Purposes
Don't limit yourself to a single lens type. Just like shoes, you should have a pair of eyeglasses for different occasions and purposes. You want to be able to easily switch between distance driving glasses, anti-fatigue glasses, computer glasses, polarized sunglasses, photochromic mirrored lenses, and even sports glasses for when you're playing pickleball. Have fun with different looks that addresses your different needs.
Show Your Creative Side with Customization
Want to take your eyewear fun to the next level? Consider customizing your frames. Frame brands like Cartier and Lindberg allow personal customization. You can add your name, a meaningful phrase, or your high school jersey number to the temple or lenses of your glasses. Not only will this make your eyewear one-of-a-kind, but it'll also be a conversation starter wherever you go.
Themed Eyewear for Special Occasions
Make the most of special occasions by donning themed eyewear. From holiday-inspired frames to quirky shapes that match a costume, themed eyewear allows you to get into the spirit of the moment and create lasting memories.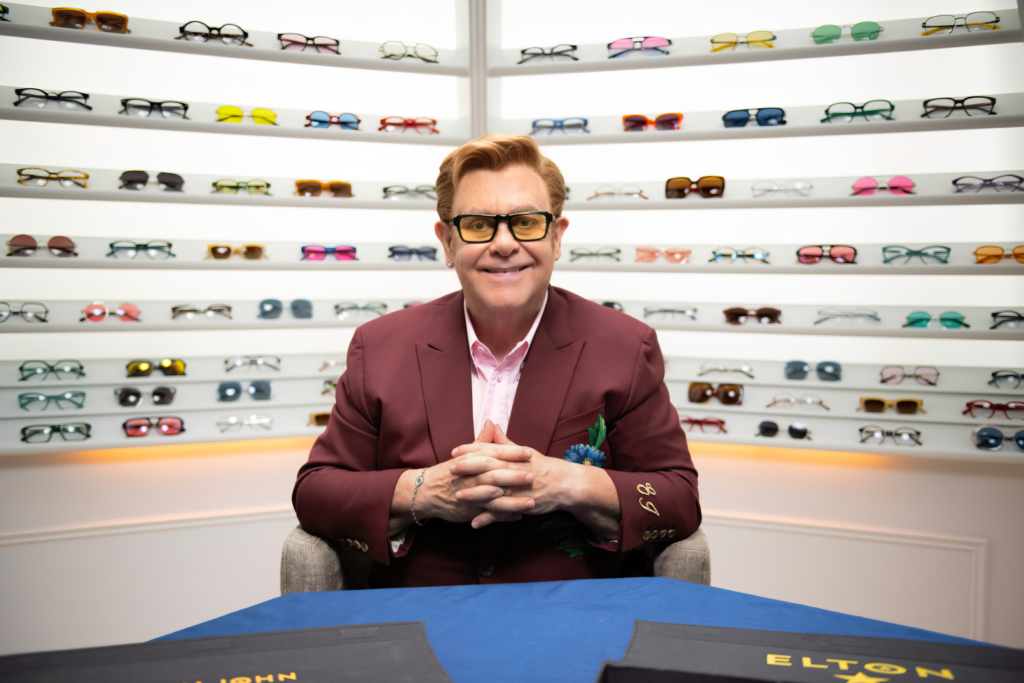 Your Next Pair of Glasses are Waiting for You
Remember, your eyewear is a reflection of your personality, a fun accessory, and a tool to express yourself. Don't be afraid to experiment with different styles, colors, and accessories to infuse some joy and excitement into your eyewear collection. At Optical Illusions, we're here to help you find the perfect eyewear to match your unique style and have fun along the way. Explore our wide range of eyewear options and let your creativity shine through your glasses.
Give us a call at Optical Illusions you find your next pair of glasses. Our experienced optometrists can discuss your vision needs with you and our expert opticians will help you choose the right pair of glasses. Book your appointment today.